Heat Resistant Hand Gloves
• Made of strong cut resistant Aramids like Kevlar, etc.
• Supported with insulating thermal barrier as inner layer to give high heat protection.
• Best for cut and heat operations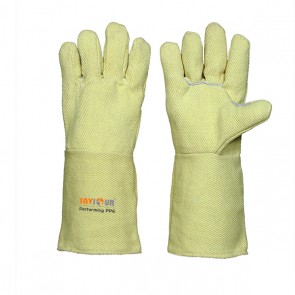 Heat Shield Hand Gloves
DESCRIPTION
• Made of normal and tanned Split Leather of Reddish-brown color.
• Insulating thermal barrier as inner layer gives heat protection up to 250 degrees.
• Thumb re-enforcement enhances usage life.
• Best for welding and general heat applications.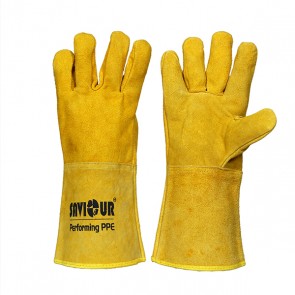 Cryogenic Gloves
• Water-repellent silicone cowhide grain leather glove
• Fully lined with 2 aluminium/fleece layers
• The silicone cowhide grain leather ensures good flexibility, even at a low temperature as well as water repellence
• Polar double insulation offers outstanding protection against the cold and rays.
• The hide cuff offers good forearm protection against mechanical hazards and limits any risk of intrusion.
Nylon Nitrile Coated Gloves
• Excellent dexterity and breathability and durable gloves.
• Synthetically dipped coating on seamless liner.
• Highly versatile solution for precision assembly and general handling
• Provides the perfect balance between comfort, dexterity and protection.
• Ideal applications include, assembly of white goods, light assembly tasks, general handling and warehouse work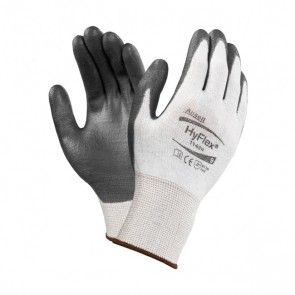 Nylon Lycra Kevlar Nitrile Coated gloves 
• Excellent dexterity and breath ability in a very versatile mechanical process.
• Designed for dry or slightly oily applications where workers need light cut protection, and in some cases, isolation from heat or flying molten metal debris.
• Offering optimal comfort and a sure grip
• Versatile choice for optimal productivity and safety.
• Well suited for a broad range of assembly applications, inspecting engine parts and small components, brown goods, light assembly of oil-coated pieces, assembly of white goods, and plastics injection and moulding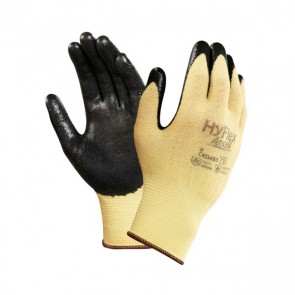 Aluminized Aramid Gloves
• Reinforced with ARAMID in the palm for high heat and lined with insulating material LIKE FELT/WOOL.
• Provides good cut and abrasion resistance.
• Good to handle high heat metal chips or aggressive
• Provides good cut and abrasion resistance
• Good to handle high heat metal chips or agressive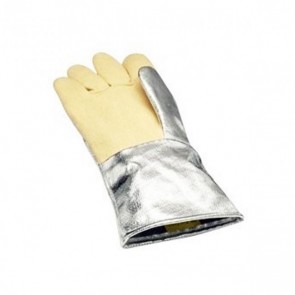 Heat Resistant Hand Gloves
• Made of strong cut resistant Aramids like Kevlar, etc.
• Supported with insulating thermal barrier as inner layer to give high heat protection.
• Best for cut and heat operations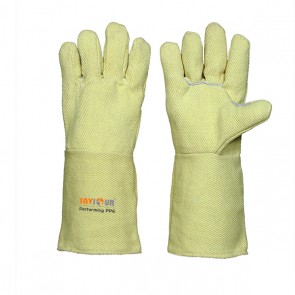 Double Dipped PVC Gloves
• Double-dipped fully-coated PVC gloves
• Lined with interlock-knitted cotton
• Slip resistant surface and thick coating.
• Provide good abrasion resistance and better grip in addition to oil and chemical resistance.