Fire hose boxes are designed to mainly hold hose rack units and fire fighting equipment safely. Fire hose boxes are extensively used to store the fire hoses and nozzles. Fire hose boxes are widely used in education institutes, schools, corporate towers, shopping malls, warehouses and in industrial, residential and commercial buildings.
Fire hose cabinets are available in varieties of surface mounted, recessed, semi-recessed, and trimless varieties. The doors of hose box have a turn handle, and continuous piano hinge constructed of the same material used in the door and trim. 
The doors possess good fire and corrosion resistant properties, and are designed in such a manner that along with providing a sophisticated look.The standard door and trim material of hose box is steel, and optional materials include both aluminum and stainless steel.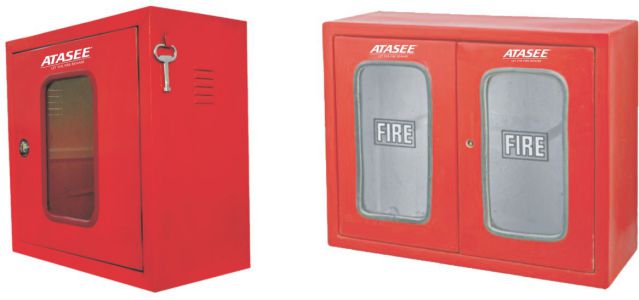 Hose reel is an important piece of equipment in fire safety and fire protection. Fire hose reels are used to provide a reasonably accessible and controlled supply of water to prevent a potential fire risk. Hose reels provide a consistent level of extinguishing the fire that was ignited on the site, and can extinguish larger fires.
Fire hose reels are generally located near the exits and escape routes of the building. Hose reels must be placed where it can service an entire floor of the building. Fire hose reels are used in buildings where the floor area exceeds 500m and in large areas or corridor where a 9 liter extinguisher may not provide adequate cover. They are ideal for large high risk environments such as schools, hotels, factories etc. Hose Reels can be used for woods, textiles, furniture, plastics etc. They must not be used on electrical fires and/or flammable liquids.
Fire hose reel consists of main turn on/off valve, a hose guide, and a hose with a nozzle. Control nozzle enables the operator to control the direction and flow of water to the fire.
Hose reels must be tested every six months in order to ensure that they are kept to operating standards. These tests include checking whether the proper signage is in place, making sure that the reel swings uninhibited, that the nozzle interlocks, and whether it is able to unwind and properly access the entire floor.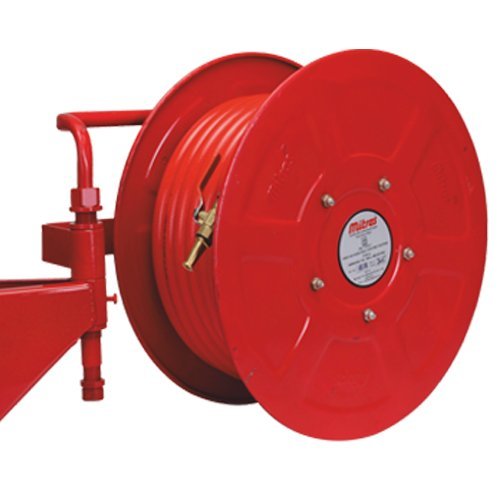 Fire buckets are reliable and durable means of fighting a fire. Fire buckets stops fires of small magnitude and are widely used. Fire buckets are mounted on a fire bucket stand. Fire buckets are cost-effective, easy to use and can be quickly refilled.
Fire buckets are available in high-grade metal or plastic composition. Fire buckets are suitable for both outdoor and indoor applications. .
They are filled with either a fire extinguishing absorbing compound or sand so that they can be used as extinguishers during any fire accident. In order to extinguish the fire, the sand in the bucket is dumped on the fire to starve it of oxygen.
Some typical applications include garage forecourt, and next to BBQ. Fire buckets are painted in red color and have the word "Fire" in order to ensure that they are easily identifiable.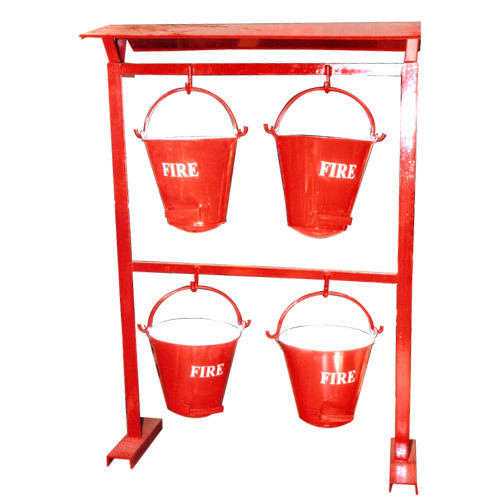 The fireman axe is a multipurpose fire service tool, and is suitable for emergency fire condition. It is used for rescue purpose. The fireman axe is used for breaking locks, cutting wood, piercing doors, metal sheets and even live electrical wires in the event of fire hazards. It is suitable for emergency fire condition to break emergency exit windows.
Fireman axes are made from forged steel, hardened and have insulated rubber handle for fire service use. They have rust proof nature and fine finish. Our fireman axes are manufactured using high grade material and the most innovative technology.
Our fireman axes is tested on various quality parameters such as material strength, cutting ability and various other factors. Our fireman axes are easy to handle, have tough construction, perfect grip and fine cutting edge.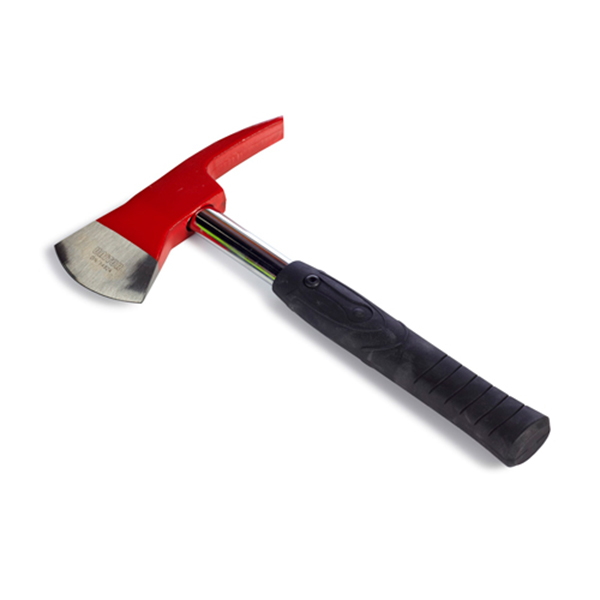 Fire hooks are designed to be used by firefighters to gain access to a space or clear debris. Fire hooks are commonly stocked in the equipment carried on fire trucks. Fire hook is a very versatile tool, used as a probe or prying tool to get around windows, doors and other openings. It is used to quickly tear through walls and other tasks, and also used for cutting into ceilings and floors, tearing into ventilation systems and so forth.
It can speed the spread of fire by taking down a wall or cutting an opening which allows more oxygen into a space. Fire hooks are useful for probing as a fire settles, to move and push debris to confirm that there are no hidden embers, and to spread debris to allow it to cool.
Fires can restart minutes or hours later if embers or hot spots remain, but making a fire hook a useful tool for checking to see that a site is safe before pronouncing it clear.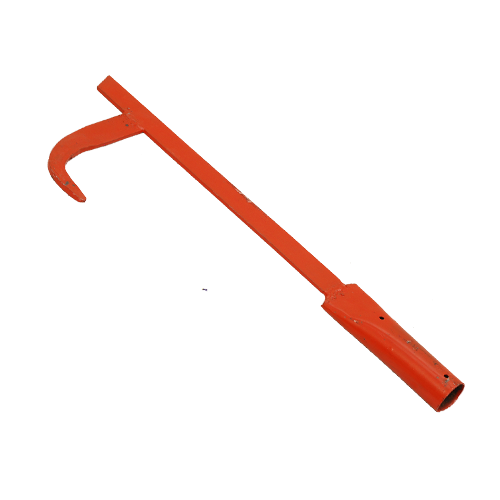 A fire hydrant hose is a very high pressure fire hose used to take water to a fire. It is attached to a fire hydrant, and the pressure is between 800 and 2000 kPa. Fire hydrant hoses that have larger capacities carry more water at low temperatures. It may also carry fire retardant materials.
The effectiveness of a fire hose depends on the diameter of the hose. If the hose is of a smaller diameter, it will require higher pressure. If the hose is of a larger diameter, it will carry more water at lower pressures. Fire hoses must be dried because water left in a hose can cause deterioration.
Fire hydrant hoses are cut and coupled into lengths of 50 or 100 feet. Fire hoses are manufactured in various configurations such as single jacket, double jacket, rubber single jacket, or hard rubber non collapsing jacket. Each type of fire hydrant hose is designed for a specific purpose.