Fire hydrant valves system is an effective means of extinguishing large fires. They are used to provide efficient fire protection in multi-floor buildings. A fire hydrant valve regulates, and controls the flow of fire suppressing agents by opening, closing or partially obstructing passageways in the hose connectors. They are designed to
Hydrant valves are outlets for delivering water with immense pressure so as to extinguish the fire. Hydrant valves system enables you to attack the fire from a distance.
Depending on the type of premises, a particular type of hydrant valves is installed. Periodic cleaning, light greasing of stud threads, and light oiling of the lug must be carried out in order to ensure effective service when required to do so in an emergency. Proper maintenance of hydrant valves will result in long life, will ensure proper operation.
Our hydrant valves are well designed and manufactured as per quality standards, hence require less maintenance.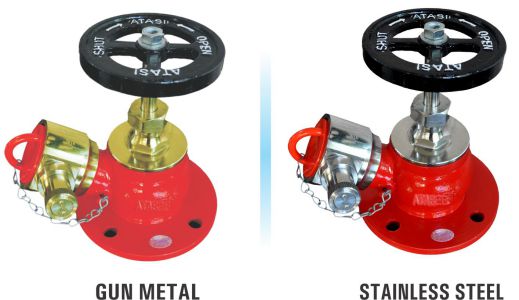 Coupling is a connector on the end of the hose to connect it with a hose appliance or with a tap.
The offered couplings are resistant to rotting and wider range of chemicals, thus providing for lasting usage. It coupling provides superior flexibility, requires minimum maintenance, provides safeguard from intensive stressing, and includes lasting lifespan.
They are ideally suited for use as wet riser system for firefighting.
We use superior quality raw material and deploy advanced methods in manufacturing process.

We also offer screwed coupling which has high strength and toughness over a wide temperature range and excellent resistance to corrosive environments.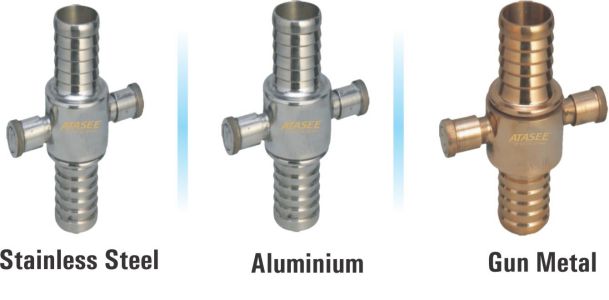 The offered dividing breeching is manufactured using high quality metal alloy with the help of cutting-edge technologies as per the set industry standards. Breeching also tested with several parameters to ensure perfect finish.
Dividing breeching adapters are provided with thread inlet and outlet, where couplings can be screwed on. It takes a single water supply and divides it into two, allowing the user to fit two hose lines to one water supply.
The offered breeching has elegant and compact design, corrosion balance, strong construction, accurate dimensions, easy operation, fine finish, and reliable performance with no maintenance required.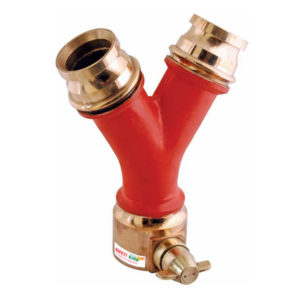 Pumping in breech is designed and developed using qualitative basic material and advanced technology. Pumping in breech is highly durable and compatible in nature. The offered pumping in breech is tested with several parameters to ensure proper operation.
The dry riser inlet breeching offered with these used for connecting to dry riser systems.