Safety Eyewear Series 1 [Smoke]
• Nylon frame punk design.
• Clear polycarbonate lens.
• Ergonomically and sturdy design.
• Accessories : Hanging cord & Soft pouch
• Color: Clear & Smoke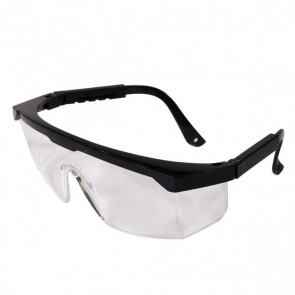 Safety Eyewear Series 1 [Clear]
• Nylon frame punk design.
• Clear polycarbonate lens.
• Ergonomically and sturdy design.
• Accessories : Hanging cord & Soft pouch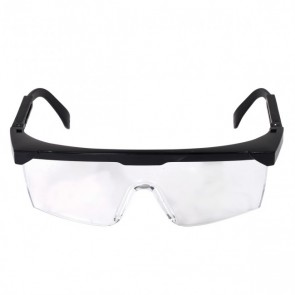 Safety Eyewear Series 2 [clear]
• Wrap – around poly-carbonate lens.
• Single piece design.
• Ergonomically and sturdy design.
• Protects your eyes, looks smart at work place.
• Accessories : Hanging cord & Soft pouch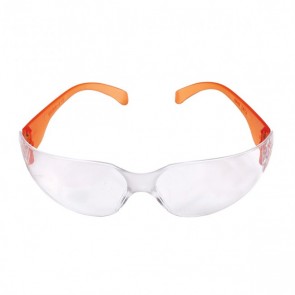 Safety Eyewear Series 3 [Smoke]
• Wrap‐around polycarbonate lense.
• Single piece design.
• Ergonomically and sturdy design Anti ‐ fog & Anti‐scratch.
• Accessories : Hanging cord & Soft pouch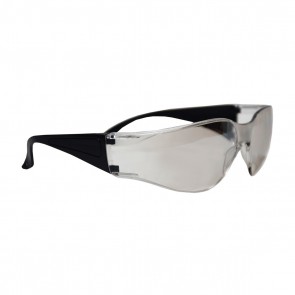 Safety Eyewear Series 3 [Clear]
• Wrap‐around polycarbonate lense.
• Single piece design.
• Ergonomically and sturdy design Anti‐fog & Anti‐scratch.
• Accessories: Hanging cord & Soft pouch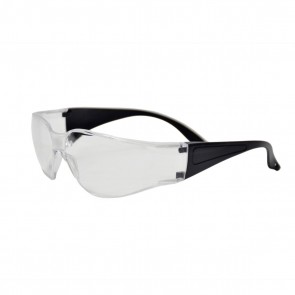 Chemical Splash Safety Googles
• Helps Reduce exposure to a variety of eye hazards including impact, splash and dust.
• Indirect vents that help protect against splash
• Hard-coated poly-carbonate lens that reduces UVB and UVA radiation from natural sunlight by 99%
• Adjustable headbands
• Not usable for Bike driving or swimming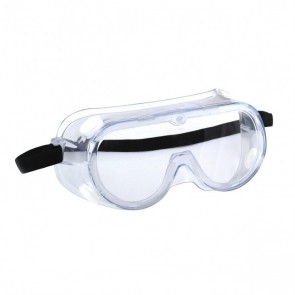 Chemical Splash Goggles SP4
Saviour SP4 is a chemical splash goggle with indirect ventilation made of PVC frame and fitted with polycarbonate lense with scratch proof lense cover and non-allergic elastic band.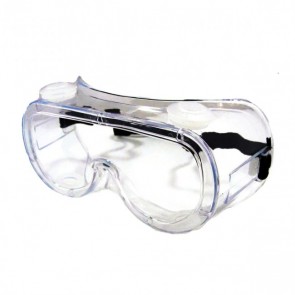 3M Fahrenheit Comfort Goggles
• Soft PVC crystal frame with a wide support area all around the face to enhance comfort
• Specific channel on the side of the frame to accommodate the temple of prescription frames.
• Adjustable wide nylon elastic strap (25mm).
• Indirect ventilation system to protect against liquid droplets and large dust particles
• Lens treatment provides both scratch resistance and anti-fogging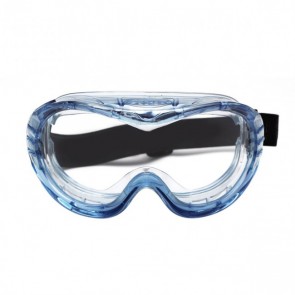 V-Max Acetate Safety Goggles 
• Can be used with most prescription glasses and/or most respirator half masks.
• Indirect ventilation and anti-splash system.
• Polycarbonate (PC) or Acetate (chemicals) lens.
• Pivoting headband clips to adjust around hard hats or hearing protection.
• Fits a wide variety of workers.
• Sleek wrap-around style with a 180 degree field of vision.
• Peel off goggle covers available to extend lens life.